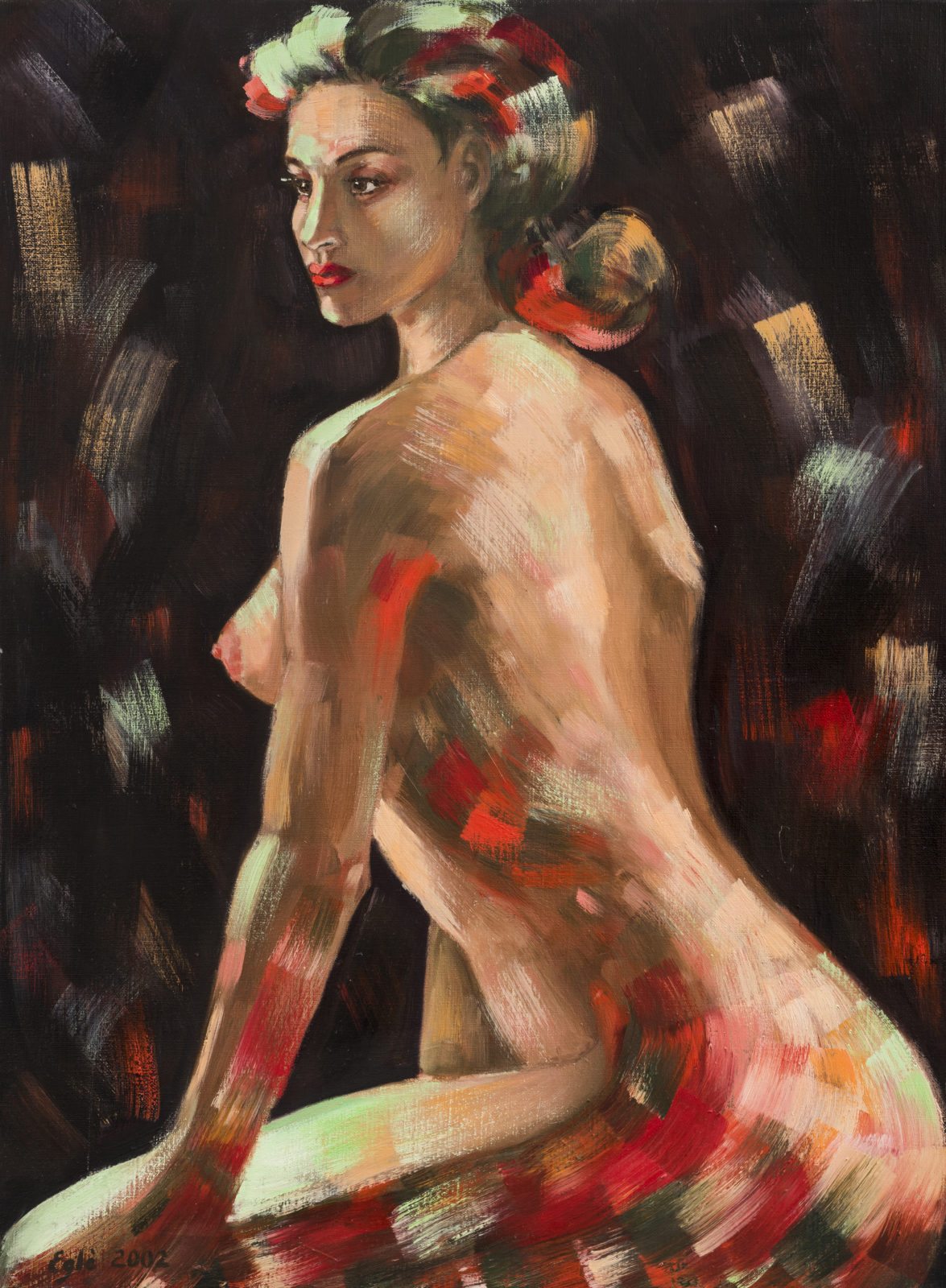 Elegance
Oil on canvas, 95x70 cm, 2002
…It's not learned, not artificial.
It's another: mysterious, self-contained, shined from inside and as crystal's molecules disperse into surroundings.
It makes warm and stays in the memory as bright adventure.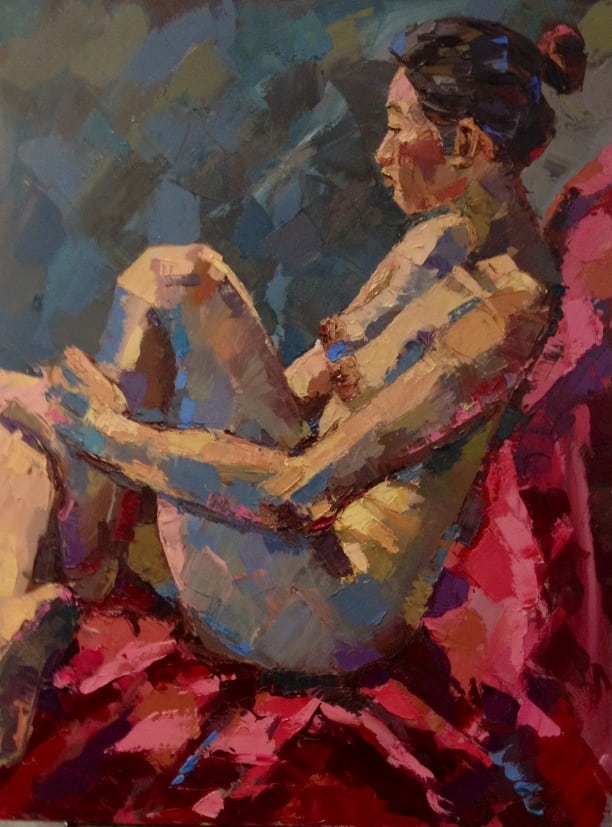 Girl
Oil on canvas, 80x60 cm, 2016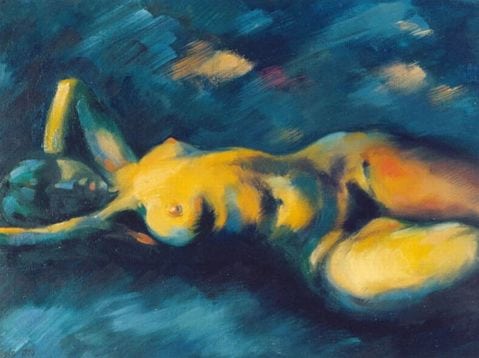 Vision
Oil on canvas, 73 x 97 cm, 1998
Vision is our imaginary world, which is mysterious, colored. What can reflect better neither the wonderful woman`s body.
Together
Oil on linen, 100 x 73 cm, 1998
Man and Woman are as different worlds, as different poles plus and minus, which is pulling and pushing each other, but always stay 'TOGETHER'.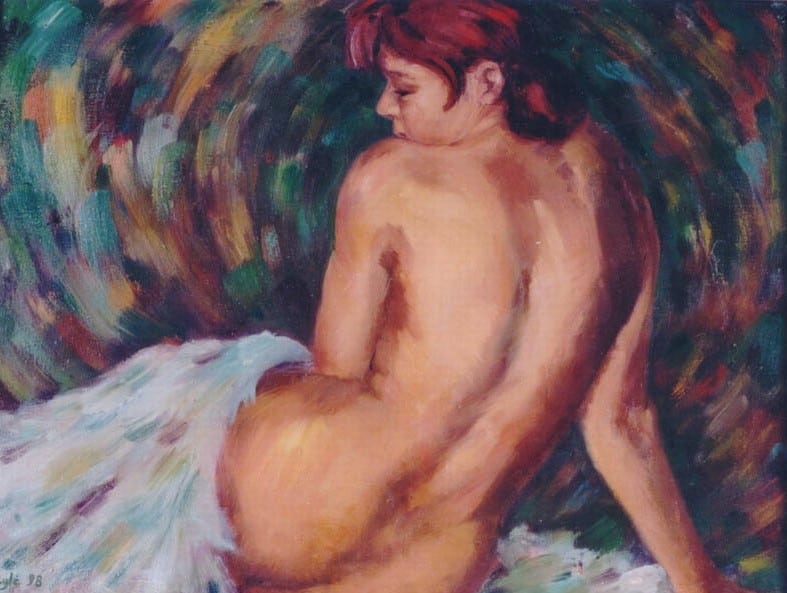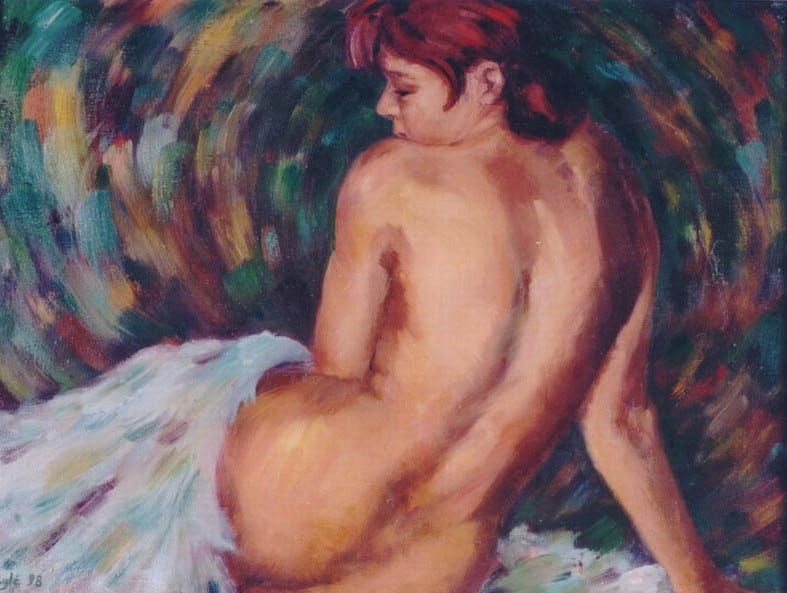 Feelings
Oil on linen, 100 x 75 cm, 1998
The different senses and feelings are visiting us always: charm, passion, love, longing, anxiety, and softness. The woman is a spring of all these senses.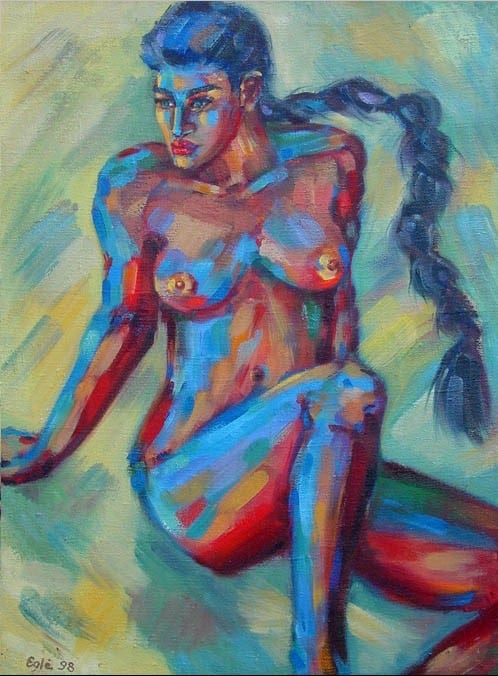 Egle
Oil on linens, 100 x 73 cm, 1998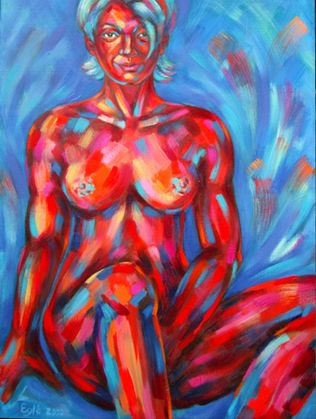 Temptress
Oil on canvas, 95 x 70 cm, 2002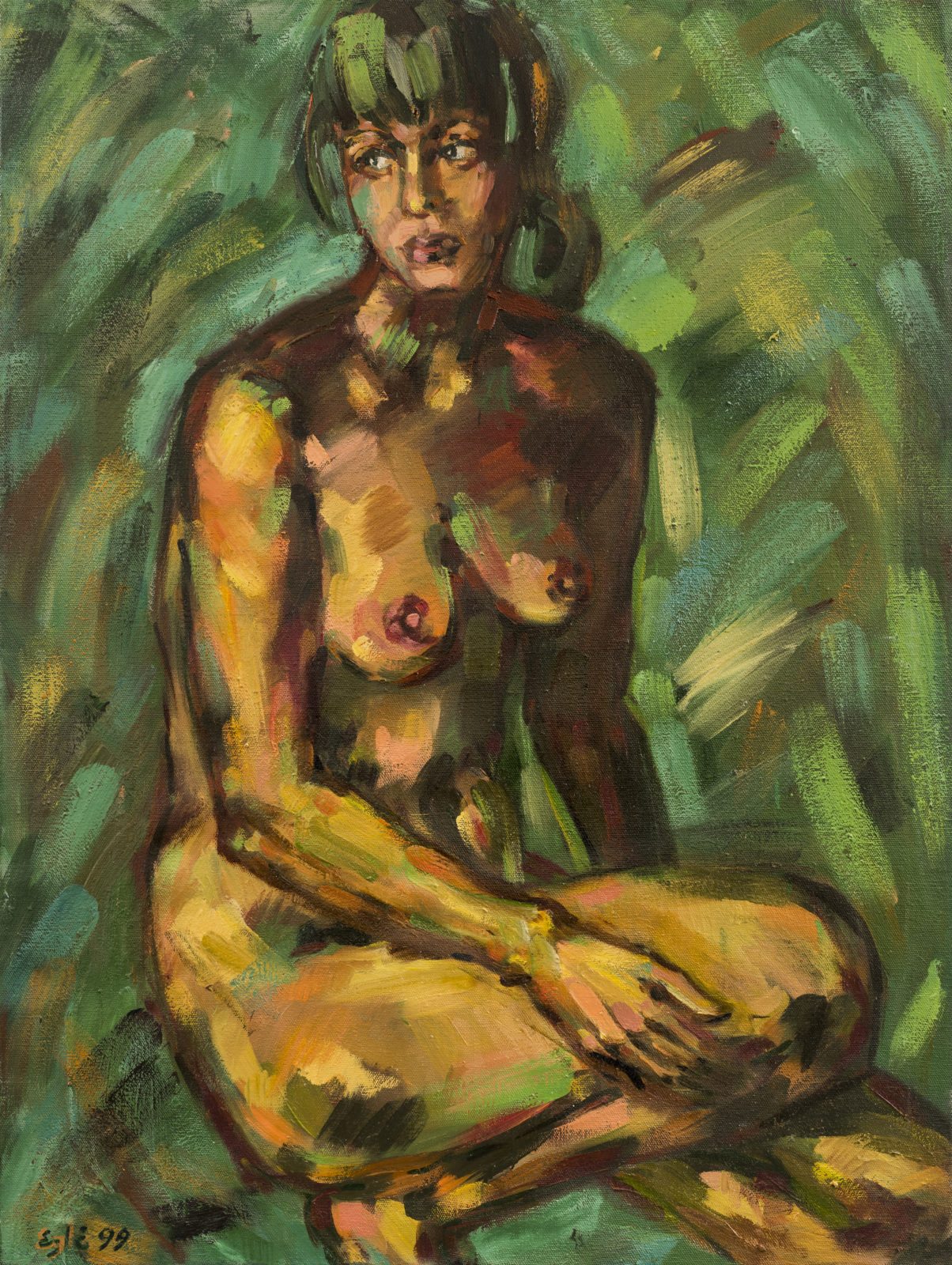 Longing
Oil on linen, 120 x 75 cm, 1999
The longing is soft and together melancholy sense, which visits all us. It is something, what is passed and probably will not come back. In the time we lost the part of ourselves.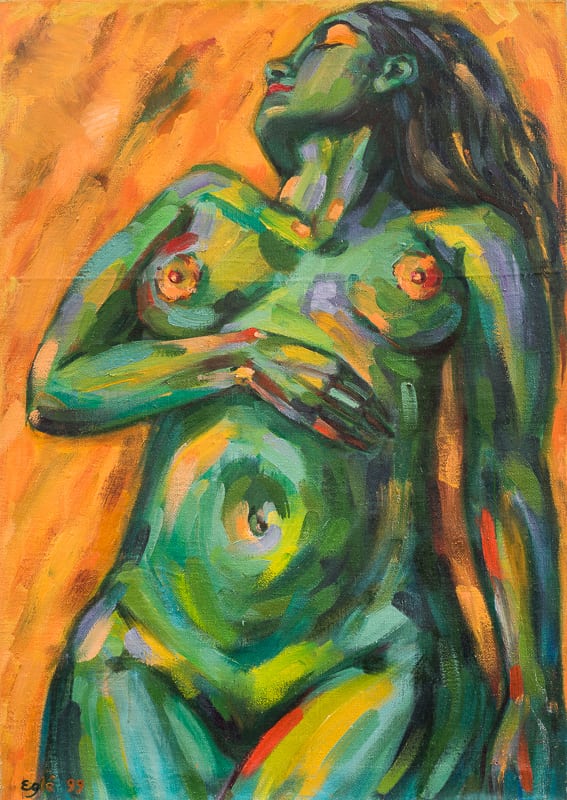 Vampire
Oil on linen, 100 x 71 cm, 1999
My inner is as exhaust, as mummies, as mental cases. I`m feeling as was caught into the sticking spider`s web And love is missing somewhere, left only revenge, hate and anger But I can not leave you in any way.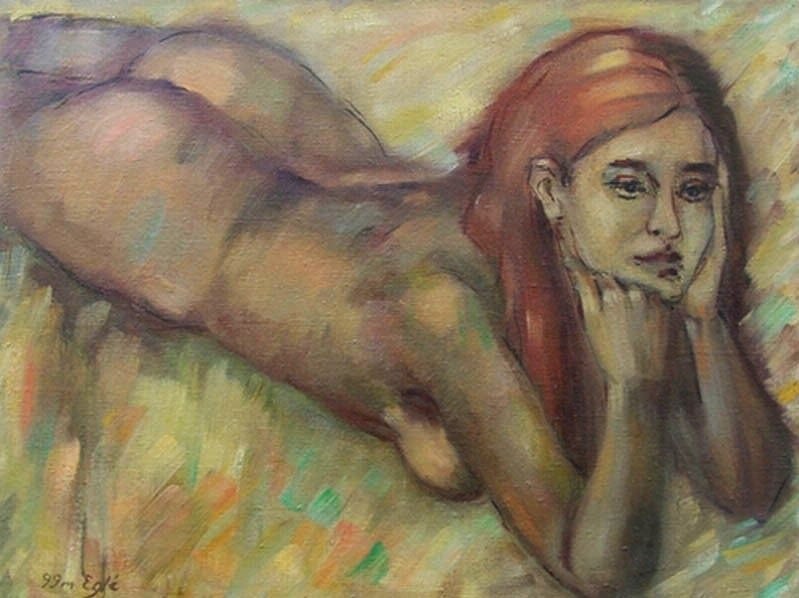 Dream
Oil on linen, 100 x 75 cm, 1999
The dream is always something unearthly, something mysterious and magical like woman.
Fire
Oil on linen, 98 x 72 cm, 1999
The woman`s passion is as fire, which can warm as well, as to destroy.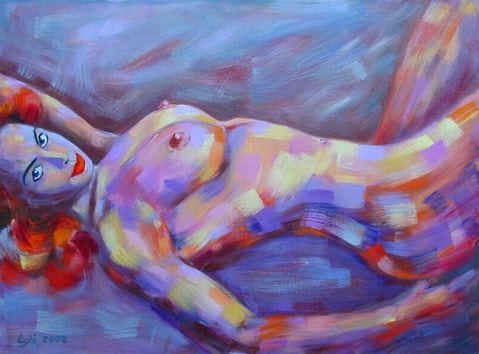 Temptation
Oil on canvas, 95 x 70 cm, 2002
Woman`s body, sense, gazes Unknown strength chain, paralyze body and is pulling in the direction of him, as elephant bumped off. Stop! Don`t go there! That is wrong vision! That`s mousetrap with untrue cheese in it! But I am a weak man only and I can not run away from the temptation.