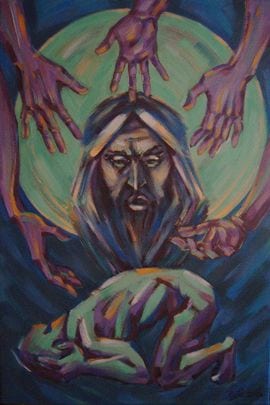 SOS
Oil on canvas, 81 x 54 cm, 2004
When us break down the blows of the destiny and we stumble over, always the powerful force stretch out the hand of aid and help to get straight.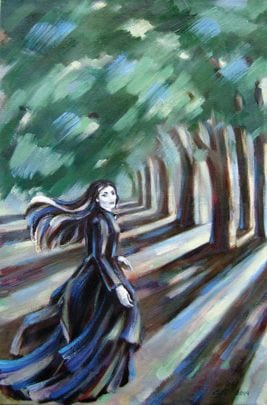 Fate
Oil on canvas, 100 x 75 cm, 2004
Once we are born, so does our fate with all its joy and sorrow, hope and despair, highs and lows. Our life is ray of sun and shadow of a tree. Our fate is our road of life. Where it will take us, we do not know.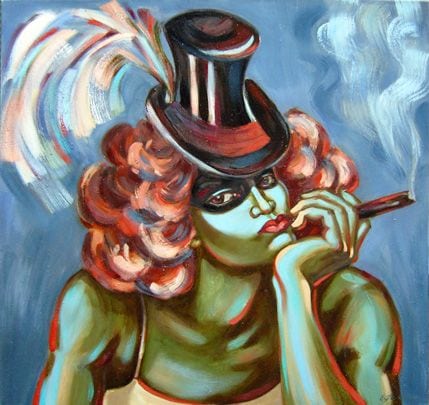 Cunning person
Oil on canvas, 80 x 80 cm, 2004
Nobody leaves indifferent to her. She is the soul`s hunter and heart`s decoyer. Who can resist to her charm? Who can resist to her temptation.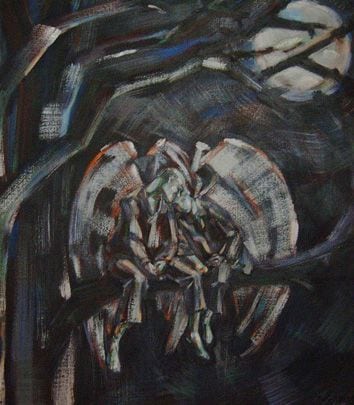 Friendship
Oil on canvas, 80 x 70 cm, 2003
Friendship is sacred, pure and fragile. It's a feeling that dwells in the ether: invisible, untouchable, immense, yet so deep, so strong, so warm.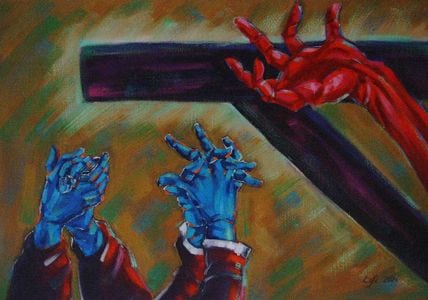 Hipocrisy
Oil on canvas, 115 x 80 cm, 2004
Are we honest until conclusion for ourselves and other people? Are we really good and kind for other around us? Are we moral or just pretending? Don`t we really envy for success and don`t desire for the revenge?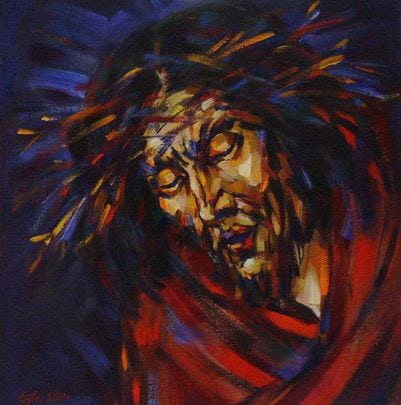 Jesus
Oil on linen, 80 x 80 cm, 2004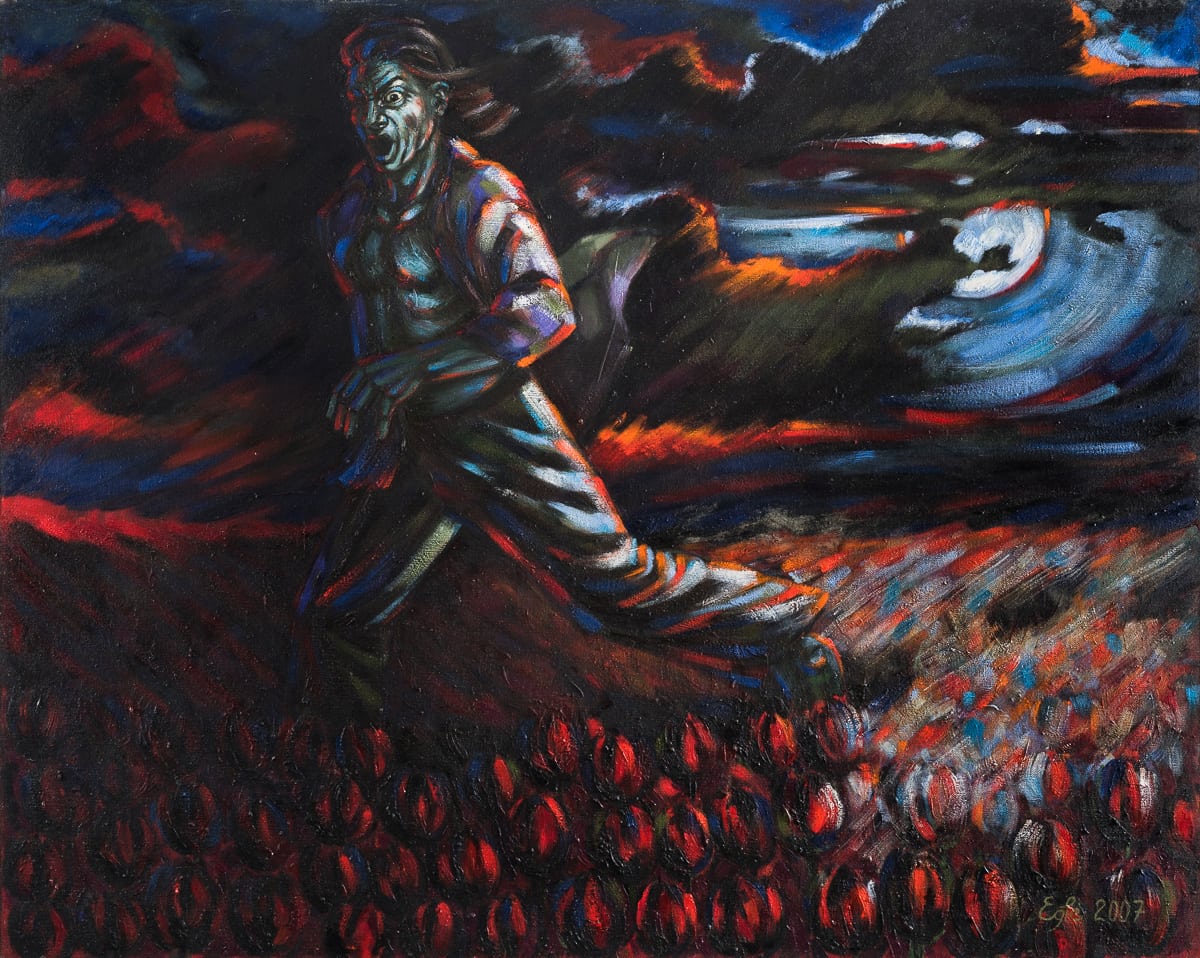 Anxiety
Oil on canvas, 120 x 150 cm, 2007
Anxiety is mighty force transfixing our bodies and minds, keeping a firm grip on our throbbing hearts, the uncertainty driving us into despair and hindering the soul from escaping into the light.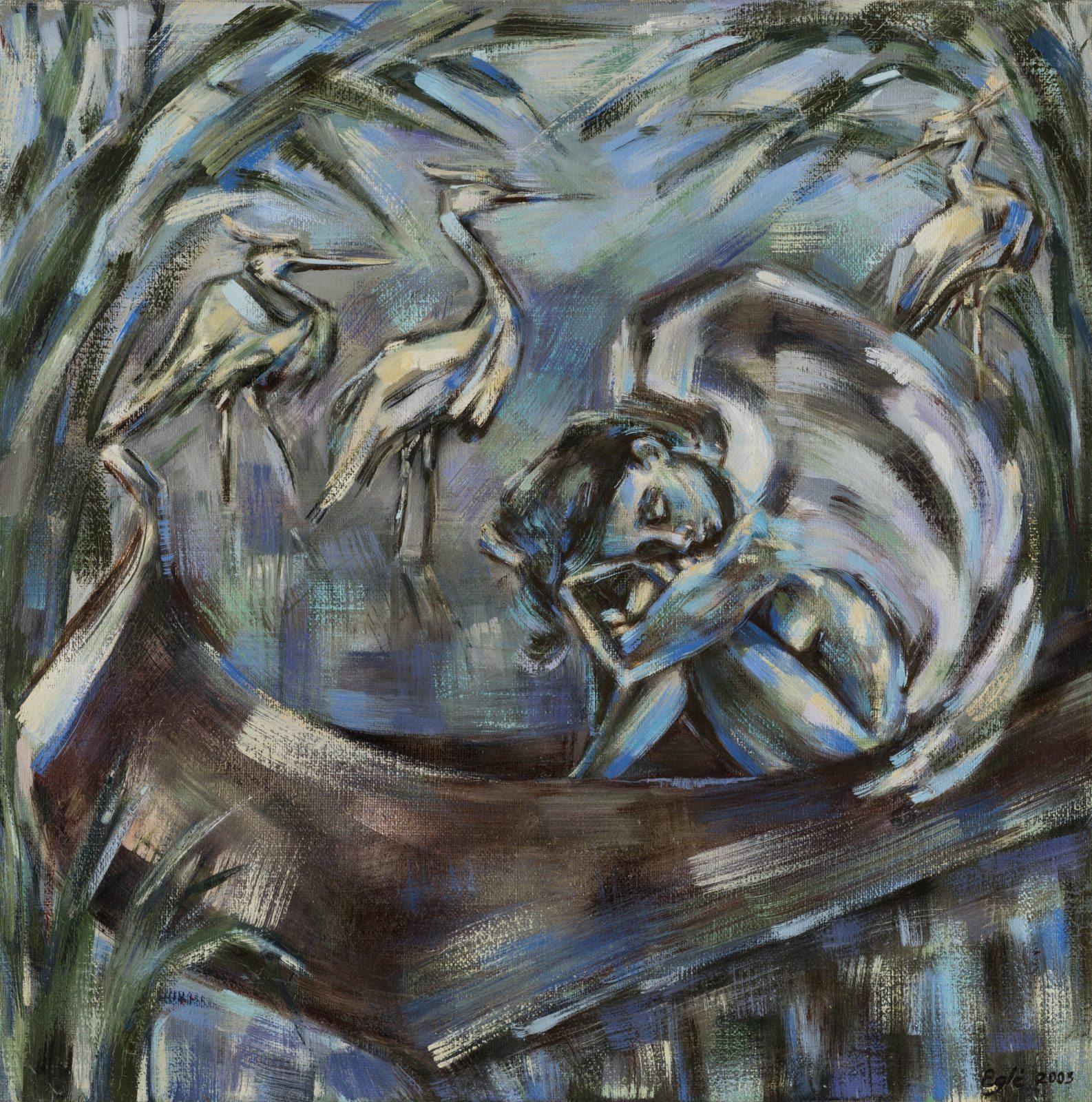 Tranquility
Oil on canvas, 80 x 80 cm, 2003
Peace. There's only water rippling and soft wind among the reeds, And sudden warmth and peacefulness surrounds my heart. So gentle, I have sought it for so long, and finally that's it. A peaceful net around my soul.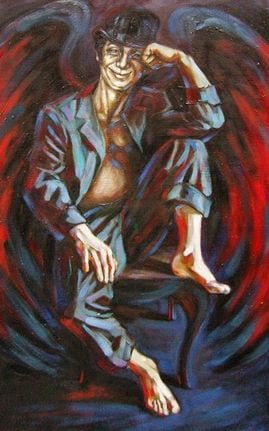 Mask
Oil on canvas, 137 x 80 cm, 2004
Do we recognize friends and enemies between people?…Do we comprehend them intentions? Maybe we don`t trust to friend but to enemy?…Do we separate the real faces from the masks?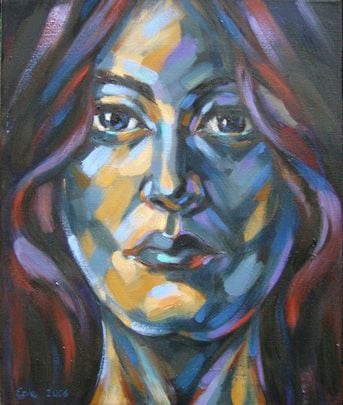 Face
Oil on canvas, 51 x 41 cm, 2006
The face of unknown person, its expression, look of eyes say to us more then pronounced words. It discloses the person`s mind, his aims and his life`s experience, it says about the man`s personality.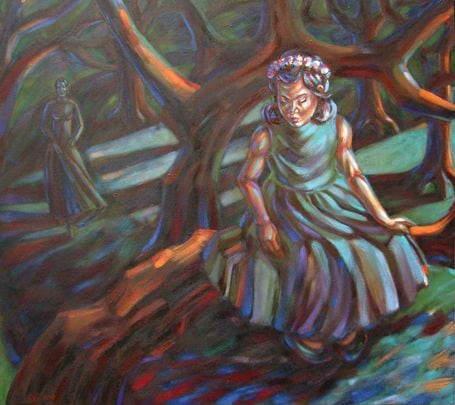 Bad news
Oil on canvas, 130 x 120 cm, 2007
Bad news crawling sneaky and cunningly like a shadow behind our backs. We do not feel it, yet it always is close at hand, lying in wait for us, always ready to catch us crushingly and off guard, such careless and naive.It is leaving us frustrated and weak.Wearing down the belief and taking away hope.